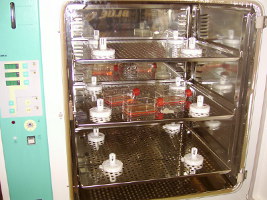 Tests are performed by highly-qualified professionals by means of suitable test equipment and according to effective qualification protocols or validated procedures.
Our multi-channel loggers and the connected specialized test equipment enable us to define and archive different parameters at different points at a time (e.g. temperature, humidity). Our loggers are structured into complex measuring and data logger systems that can ensure the parallel qualification of several equipment and supply systems.
Tests are performed at measuring points as our client requires. Upon request consultation is also
provided.
Accredited temperature mapping
Other temperature mapping
– Temperature distribution mapping of controlled rate freezers operated with liquid nitrogen.
– Temperature distribution mapping of cooler boxes, other isolation devices and equipment according to special needs and agreement.